Black Rocks Village - Fremont
View Active Listings
Lifestyle at Black Rocks Village
Situated on 91 acres in rural Fremont, NH just off Route 107. Black Rocks Village is a condominium community designed and created especially for residents 55 years of age and over. Black Rocks Village features two and four unit buildings. Floor plans including 1 bedroom, 1 1/2 bath interior units with a 1 car garage and 2 bedroom, 2 bath end units with a 2 car garage. Amenities include One Floor Living, Walkout Basements, a Centrally located 2,000 square foot Community Center with Patio Area, Community Fire Pit, RV Parking/Storage Area, Designated Garden Area, Paved Sidewalks, Wooded Walking Trails and 41 acres dedicated to Open Space.
Little Mill Woods - Sandown
Exclusive Listing CLICK HERE 46 Christopher Dr
Lifestyle at Little Mill Woods
Tucked in the quaint New England town of Sandown, New Hampshire, Little Mill Woods active adult community has 38 homes built on 21 acres of lush woodlands give residents privacy and sense of community, this active adult community is keeping the needs of their buyers in mind with the Little Mill Wood's clubhouse designed for meetings and entertaining family and friends. Professionally landscaped grounds with walking paths and community gardens add to the already picturesque country setting. 38 homes located on 21 lush wooded acres have been designed to encourage walking, gardening, and friendly games of outdoor fun in the Horse Shoe court and Bocce Ball court. Convenient to shopping and major highways make Little Mill Woods an ideal location. This is a 55+ Community. Built by Dean Howard, with a proud history of building quality homes and neighborhoods throughout Southern New Hampshire.
Sunview Condos - Derry
View Active Listings
Sunview is 200+ Contemporory style condos set in the heart of Derry. An awesome location.
Benjamin Chase Mill - Derry
View Active Listings
Chase Mill Photo Galleries - Click Here
Interior, Exterior, Old Mill & High Water Photos

Derry News story from 2008 - Click Here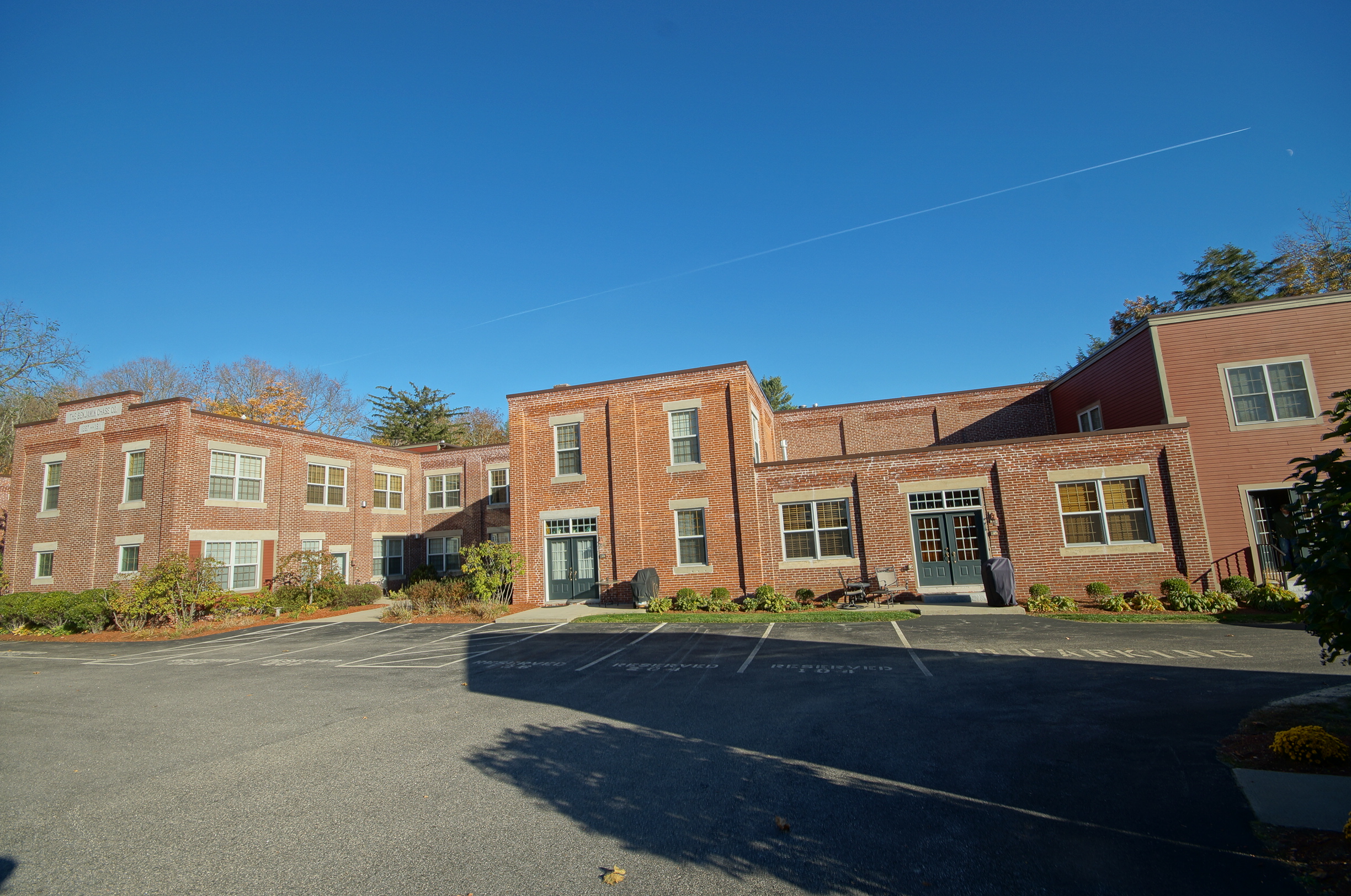 The ultimate in LUXURY condo living
Benjamin Chase Mill Timeline:
1867: Original wooden mill built. 1910: Mill destroyed by fire. 1912: Newly built mill made with fire proof bricks. Point in history RMS Titanic sinks. 1914: World's largest producer of wooden nursery labels. 1998: Mill operations moved to a modern facility. 2000: Mill left unmaintained for years. 2005: Builder discovers old mill and starts conversion to luxury riverfront condos. Present: A handful of new and resale units are available for sale and lease
Expansive river views provide the backdrop for a community designed for a rich, sophisticated lifestyle. This elegant mill conversion is emerging as Southern New Hampshire's most sought after address. Reserved for those with uncompromising taste. At last, an answer to the demand for the ultimate expression of the luxury lifestyle. The Benjamin Chase Mill consists of a converted historic woodworking mill provides a picturesque setting for the 36 luxury condominiums.
Mill Pine Village - Chester & Sandown
View Active Listings
Mill Pine Village in Chester and Sandown 55+ adult community of detached homes. These homes offer single level living homes. Some nice features include 1st floor laundry, central air conditioning and attached direct entry garage. Monthly land lease includes lawn care, irrigation, snow removal, trash pickup, water and sewer. The community center has a gazebo, bocce courts, horse shoe pits, barbecue pits, picnic tables and community gardens. Great location just off North Road and Route 121A.
Angle Pond Woods - East Hampstead
View Active Listings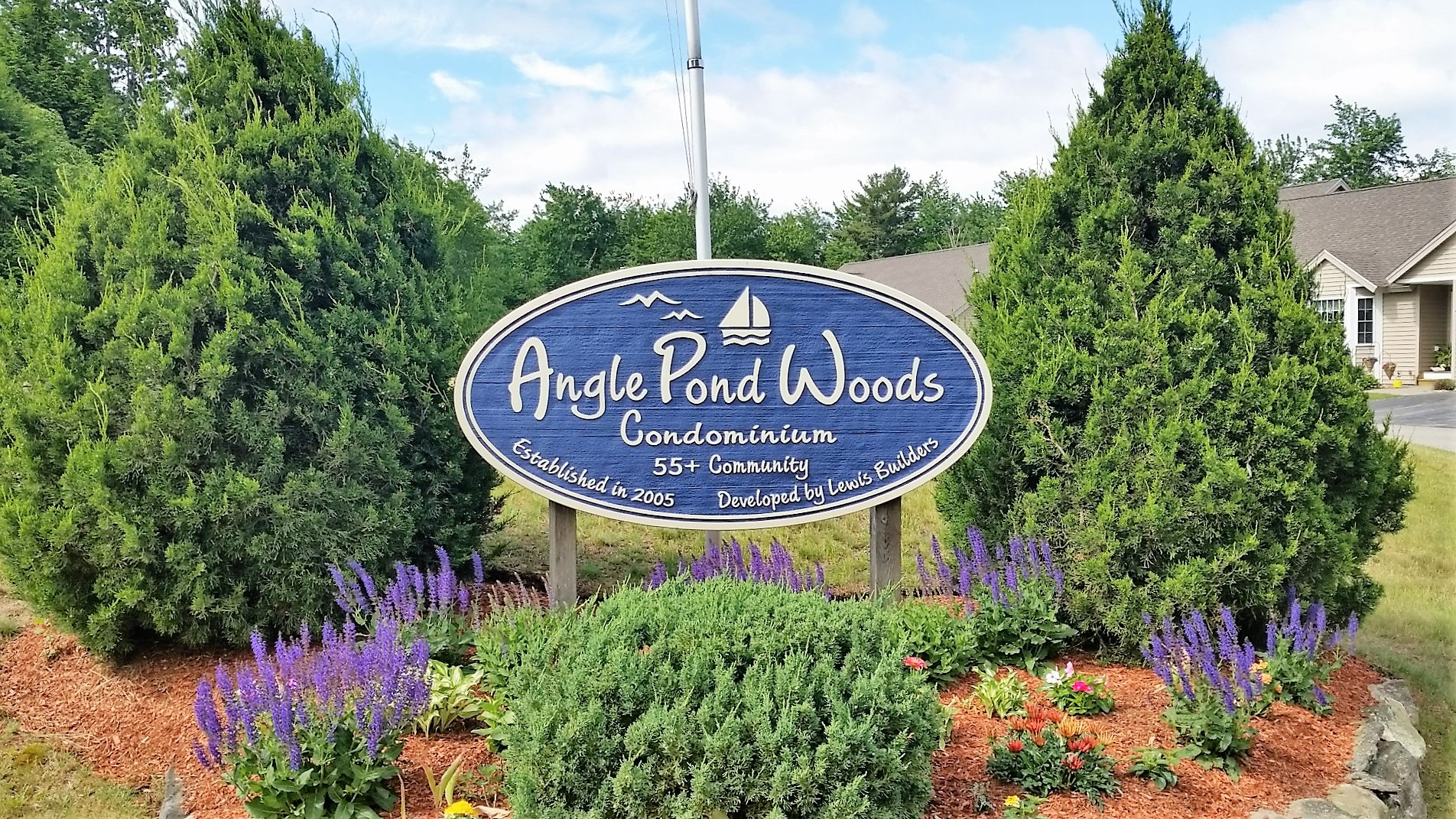 Angle Pond Woods is a 55+ community in Hampstead, NH. With 116 attached homes, this active adult community provides a quiet and welcoming atmosphere where neighbors become fast friends. Residents enjoy this 90-acre development that consists of mature trees and scenic landscapes in a wooded setting. Homeowners will have outdoors amenities and waterfront access that will keep them active and busy any day of the week.
Testimonials
" Joe, once again, did a great job selling our home. His service and knowledge was second to none. "
- James H. Gray, Trustee
" We thought Joe did a wonderful job helping us sell our home. He paid attention to detail and anticipated any possible hiccup we could have encountered. He made the processes easy and ensured our interests were met. Thank you, Joe! "
- Larry and Sue Downing
" Joe has brokered my three kids and myself and my brother in law. everybody is a satisfied customer. "
- Richard C. White POA
" Just great! "
- Anne-Severine Lima-Pimenta
" I was interested in purchasing a condo from a new development proposed in the area. Found out that Joe was one of the agents would would be selling them when they came to market. Needed to sell my home in order to make the purchase happen and chose Joe because of his association with the new condo development. Joe provided us with some valuable "tips" when getting the house ready to sell such as getting the septic inspected/reports before selling which helped with final inspection - could skip that step. Should have listened to him and had our own home inspection, might have been able to fix a few more things that became issues. Loved the photos he took of our home for the listing. Joe also made good suggestions with the negotiations and eventual sale of the home. I have already recommended Joe to a couple of people who may be selling their homes soon. "
- Maryanne Murray
" Excellent service. Made the whole process easy to understand and work. Would highly recommend to anyone looking to buy or sell a home! "
- Stephen P Lanthier
" I have been involved in a number of buying and selling home transactions for both myself and family members.  Joe has to be by far the best Realtor that I have had help me.  He is so professional and extremely knowledgeable.  He was also extremely organized, punctual, and efficient.  It was so reassuring to me to have joe help me in buying my condo because I felt that he was very honest and had my best interests at heart and I was not just a quick sale.  Joe helped me through the whole process.  All arrangements for home inspections were coordinated efficiently and professionally.  Ample resources were provided for every aspect of the buying and moving process.  All email requests and phone calls were responded to and returned immediately.  I didn't have to ask him for any important due diligence condo documents.  They were all provided to me as soon as I showed an interest in a specific condo.  I highly recommend Joe Scattergood as a Realtor. "
- Jeanette Sevigny
" Hé couldn't have been any better! "
- Robert Soucy
" We had a great experience working with Joe and would happily recommend him. "
- Susan Morissette
" As first time homebuyers, the process of purchasing a home can be an intimidating and daunting task. Joe Scattergood at Verani Realty was there for us every step of the way, answering all questions in a prompt and clear manner. Joe was willing to adapt to our hectic work schedules and constantly updated us regarding homes on the market that would fit our needs. Throughout the process, Joe was always supportive and truly listened to us. We would highly recommend working with Joe Scattergood and Verani Realty when purchasing a home! Their resources and customer service exceeded our expectations. "
- Matt & Katie
" I worked with Joe to find and purchase my first house.  Communication was very easy as he was quick to follow up with any outstanding questions or issues.  Viewings were scheduled at my convenience and once I began negotiations he spent a good deal of time researching information about the property.  I was able to successfully complete the purchase am very pleased with the results. "
- Joshua Horns
" Joe was extremely professional and always available for questions. I would definitely use Joe again. "
- Susan Downing-Kohn
" I use Joe for my professional photography on listings. My sellers called me as soon as the listing went in to say how much they love the pictures and how great their home looked online. They especially loved his new service where he takes pictures from above! They came out great. Home went under agreement in days with multiple offers. We had many visitors at the open house, and I think Joe's pictures helped play a big part of it. Thanks Joe. Til my next listing:) "
- Jen O'Hanley
" Thank you for the wonderful support you provided during our home sale/purchase.  You helped ease our angst during the process? Thank you as well for the unexpected, but deeply appreciated, gift card.  We used if for several purchases we made at Lowe's, so it definitely came in handy. We are loving our new home and have already met many of our neighbors!  "
- Al & Sue Dunn
" Good friendly and to the point "
- Teresa B. Soares Trustee
" Joe and Terri Scattergood did a great job selling our property. They where very helpful, respectable, and very much on the ball with selling our house. I would highly recommend them to anyone who is looking for a realtor. "
- Polly Tewksbury
" Strongly recommend Joe Scattergood for your next Real Estate Agent. Had a great experience working with him. Very professional and responsible. He really cares for the best interest of his clients.  "
- Wes I. Derry NH
" Working with you guys turned out great.  We chose team scattergood because of the good reputation and excellent pictures. You guys didn't disappoint and we ended up with a great listing that sold within the first few days on market. "
- Joe Owens
" Good job. Very well handled from start to finish. Rating 10 "
- Judith E. Cotter
" I can tell you that joe was there every and any time I had questions or wanted to see a property and it was a very long time before the right place came available you will be in good hands on your search Jen V "
- Jennifer Valvis
" I was pleased to work with Joe both on the purchase and sale of my condo. He proved himself to be diligent, professional and conscientious. Joe is quite knowledgeable about the current market conditions and kept me appraised. He was also able to highlight the uniqueness and history of the Derry area, which I believe added to the value of the property. All and all, I was quiet pleased with our transactions.  "
- Taylor
" I've been working with Joe and Terry and I know that I can buy or sell a house my eyes shut with them. "
- Anne-Severine Lima Pimenta
" We were very pleased with the attention and quick response to any of our questions or concerns.  The total selling process went smoothly.  We are very satisfied with the TEAM. "
- Bob & Kate Deans
" Joe and Terry Scattergood have been acquainted with and have been marketing the Ben Chase Condos for a number of years.  When I needed to put my condo on the market to rent or sell, I chose to work with them. They did the paperwork and listing in a timely manner and were responsive to work with, resulting in the sale of the condo.  "
- Audrey Gordon
" Joe did a wonderful job and did it in a time frame that beat my expectations. Very satisfied. "
- Francis J. McBride
" Joe and Terry are amazing!  They were able to guide us on how to prep and price our house for sale based on the current market.   They were professional, efficient, and friendly.  They responded quickly to each question we had, in a caring manner.   Our house sold in two days!  I would not hesitate to recommend them to any of our friends and family.   We are sorry they will not be in Florida to help us find our next home!  "
- Claudette Kilby
" Did everything I asked for. "
- Dana Shaw
" Joe was great to work with. He's a professional and worked hard for us ending in a sale that exceeded our expectations. All great. "
- Jeff F
" Joe Scattergood is awesome! His knowledge in the industry is unsurpassed and he is a dying breed of honest realtors. Always looking out for your best interest. Thank you Joe. "
- Renee Pelletier
" Joe was great. He helped us navigate the choppy waters of house-selling with clarity, kindness and humor, all of which helped a lot. He was quick to respond when we had questions, and quick to communicate as necessary. We're very grateful. "
- Katherine Hankin
" We are appreciative of all your marketing efforts on our behalf in making the sale.  The personal involvement in preparing the listing and at all the  showings really helped in getting the property sold.  Also, the cheerleading & hand holding during the protracted loan approval process helped keep us from freaking out!  We will be sure to pass out your business cards (the new two sided one is cool) to anyone we know that is selling their house.   "
- Steve Knaub
" Very friendly. Listing was good. Great array of pictures. "
- Corinne Sheridan
" Joe was great. "
- Edward A Knowlton
" I have utilized Agents with selling\purchasing homes through 5 relocations over the last 15 years. This included 2 cross country moves. During our last sale, our property had been stagnate for months when we switched to Joe Scattergood. The change quickly showed results. From the moment he took new pictures of our listing it was obvious we had found the "right guy". As a manager of a large number of sales representatives in my business I consider myself knowledgeable in this area. I am confident in recommending Joe with great enthusiasm. "
- The Richardson's
" Joe was highly recommended by friends who had him handle the sale of their homes. I called him and he immediately came by to talk to me about what we needed to do. He did an excellent job getting it on the market and it sold very quickly. I am so grateful for his help and for doing such a wonderful job. He is a credit to Verani and it was a pleasure to work with him. "
- Barbara J. Marino
" Joe is one of the most thorough and professional individuals that I have ever dealt with in any of my business endeavors. "
- Wayne Blaisdell
" Joe and Terry Scattergood went above and beyond the normal agent to get my house sold. It was a difficult sale, and they were with me the whole time. Great job!" "
- Robin C., Derry NH
" Joe and Terry were fantastic from beginning to end. They were never pushy but gave helpful advice and information that allowed us to make our own decisions. They communicated well and were quick to respond to questions as well as find necessary information regarding houses we were interested in. Joe and Terry were patient while answering all of our questions, and there were a lot of them. As first time buyers, they were such a great resource for us so we could feel confident in making the right choice. I wouldn't hesitate for a second to recommend Joe and Terry to someone looking to purchase a home. They were truly outstanding. "
- Andrew Sears
" A great experience working with joe and terry. Thanks for all your advice! "
- Sally Younker
" Joe and his wife Terry were a great team. Very professional excellent communication Excellent advice Thru their consultation ended up getting over listing price. 38 Hall Rd, Fremont NH "
- W Warren Gerety
" They were very professional and quick to follow up. Marketing plan was great "
- Robert L. Young
" he is excellent. thank you "
- Pei Kuang Chen
" Joe was extremely helpful to my brother and I. We were overwhelmed with the aspect of selling two homes and buying a new home. Joe assisted with making the process less stressful. He was readily available to answer any questions or concerns. I would definitely call on Joe if needed in the future. It was a pleasure working with Joe. "
- Elizabeth McBride
" Joe made our home buying experience extremely easy as first time buyers. He was always available to answer any questions and explain what to expect from each step in the process. Joe went above and beyond. Highly recommend "
- Leanne & Jake M
" Joe was amazing throughout the entire process of selling our home and could not give a higher recommendation. "
- James P. Lanthier
" Joe is very knowledgeable and professional and we enjoyed working with him for the second time. "
- Karen Z. Gray, Trustee
" Was a very helpful agent he made looking for a house easy and worked with us on what we wanted and their was no rush to buy the next time that we look for a house or sell ours we would go to Joe. "
- Bob Gerhold
" Joe was great in helping is find the right home for us. He was very patient and knowledgeable about the area we wanted and helpful on buying our home and the legal process. Joe was always available to answer our many questions. We would not hesitate to recommend Joe and Terry to our friends. "
- Donna R. McDuff
" I had a great experience with Team Scattergood. "
- Timothy Domer
" Joe is very detailed and professional. Would easily recommend him. "
- Kevin Crump
" Thanks so much for your hard work and dedication in selling our house and helping us find our new one. Joe and Terry were always available when we called with a question. Even though we are not their only clients, that is how we felt. It was a pleasure to work with them and I would recommend Team Scattergood to friends in need of real estate help and advice. "
- Trina Silva
" he is very good. thank you "
- Weisi Dai
" Joe was extremely knowledgeable about the market. He was always available to assist with questions or concerns. "
- Elizabeth McBride
" Joe did a great job and he was helpful to me which I appreciate. And he was 👍 "
- Karen Amato
" Sandy and I want to thank you for all your efforts in the recent transaction of our home at 70 Hall Road in Fremont. Starting from the pictures, through the showings, conversations in between on advice on various issues and your finishing with the closing and the extra above and beyond efforts making sure this got done professionally. You made the selling of our home personal like it was your own which provided a comfort zone which allowed Sandy and I to focus on other issues pertaining to the move into our new home.  Thank you seems small based on all you both have done with your expertise and kindness. You are the best. Sandy and Wayne Fall "
- Sandy and Wayne Fall
" Joe is very trustworthy. His calm demeanor and consistent communication makes the process much easier. Love Team Scattergood! Highly recommend!! "
- Linda Paduchowski
" The Joe and Terry Scattergood Team are very detail oriented. They were able to be there for any open house we wanted and to plan viewing on other houses always at our convenience. Very professional. "
- Barbe J. Herrholz
" When I contacted Joe Scattergood to be my realtor for the closing of my house, I had no idea that it would end up being  such a complicated and stressful time due to extraneous circumstances. From the moment we placed the house on the market, Joes was aggressive with his advertising and public relations with getting our house sold. I had know idea what the process was and his knowledge was invaluable. I was selling my house from out of state which made it more difficult for me, but Joe was always at my disposal night or day and he kept me informed of the events. When the problems occurred, due to outside influences from my past tenants, he went above and beyond with his support and reassurances. His advise and patience was a great help to me during that time. In my opinion he handled the entire process from the beginning to the end  with professionalism and with a caring attitude. He was more than someone just trying to sell my house, he was kind-hearted, and I consider him a friend. "
- Janet Nodine
" We would like to take this opportunity to thank Team Scattergood for their exceptional service leading to the successful sale of our home in Sandown. You and Terry function as a "Team" and cover every detail necessary to complete the sale. The advertising of the home was effective and up to date with todays internet savvy buyers. The still pictures, interactive layouts and your enthusiasm for open houses really targeted the serious buyers. The overhead video captured by a drone was phenomenal and emphasized the true beauty of the property and surrounding lake.Team Scattergood was always prepared, enthusiastic and available with advice when needed. A truly great blend of technical execution (Joe) with personable and enthusiastic interaction with potential buyers (Terry).   "
- David and Catherine Morse
" Joe is amazing to work with! Very genuine and efficient! "
- Kat Raycraft
" "Joe and Terry did a fabulous job marketing our home. Joe took amazing photos highlighting the property beautifully, and marketing materials were top-notch. Terry was a terrific sales person negotiating a super deal for us which greatly exceeded our expectations. Both Joe and Terry were accessible from start to finish, and showings were arranged around our busy schedules so as to minimize disruption for the family. We were nervous about the sale of our "forever home", and Joe and Terry kept us calm and focused throughout the process. My wife and I couldn't be happier with the outcome. We strongly recommend Joe and Terry Scattergood to be your buyer or seller broker agent!!" "
- Geoff MacAdie, Raymond
" Joe was the calm voice and easy hand you need at your back guiding you through the complex process of finding and purchasing a home. It was a great pleasure doing business with him. "
- Mike Spenard
" Joe and Terry are the best at what they do…highly recommend! "
- Julie K. Levesque
" I will tell you that Joe and Terry did an excellent job for my wife and myself. They were professional, truly interested in us as people not just clients, were informative and frankly nice people to do business. We would highly recommend them to anyone wishing to sell or purchase they have the knowledge, talent and understand the industry. Good people. "
- Wayne G. Fall
" Al and I would like to thank you for all your professional help and expertise in buying and then renting our condo in Derry. You made the process smooth and removed stress. You are polite and friendly and we appreciate your kindness. You kept us informed and updated at all times. When a rental fell through you were right there relisting the property and got us another acceptable renter in days. Thank you for all your help. "
- Al and Cathy Girard
" Team Scattergood did an outstanding job presenting our house to the market resulting in a quick sale and an efficient process. Highly recommended. "
- William P. Caselden
" Joe did everything right and was a great agent in all ways......... I have nothing but good things to say about him......... "
- Marcia S. Wilkins Trustee
" Joe's initial presentation made me feel confident in his ability to represent our interests. I trusted his judgment and guidance from staging through closing. He was readily available and responded quickly to all my questions and concerns. I have no reservations recommending Joe's services to friends, family, and others. "
- Steven A. Zeichner
" Joe and Terry helped me find my home in NH two years ago and their professionalism and thoroughness were what made me turn to them again when it was time to sell. They did not disappoint! They were there for me through every step in the process and their recommendations were spot on! My home sold in just 2 short days! I would highly recommend them so anyone looking to buy or sell a home. Not only are they super efficient and knowledgeable realtors, they are also great people and wonderful to work with! - 129 Coachman Drive, Barrington NH "
- Deborah A. Gonyar
" My husband and I primarily worked with Terry - Joe was more behind the scenes for us. She was super helpful pointing out areas of concern within a house and showing us what things to look for, always responded to our questions in a timely manner, and explained every step of the process from start to finish. She always asked if we had any questions and made us feel confident in choosing the right house for our family. From the start of the process Terry was up front about everything - no sugar coating anything. My husband and I felt like she had our backs. I will recommend Team Scattergood to my friends and family! "
- Kelsey Waddicor
" Very professional and knowledgeable. Personable. Great having a team. Covered our needs from A to Z. Communicated quickly. Premier realtors on Zillow so house was listed near top. Gave staging suggestions. Pictures of house and video were stunning. Sold our house in two days! Accompanied us to closing. Thank you so much for the support and making the process easy! "
- Judy A. Zeichner
" Joe helped me to sell my home in several days after a different firm and representative failed over several months. The number one difference is that Joe knows how to market a home better than anyone I've ever worked with – and I've sold multiple homes over the years. He also listens in a way that translates into action, as well as follows through on what he says he's going to do. Selling a home involves quite a few steps. Joe was right there every step of the way with help, guidance and competence. I highly recommend him to anyone looking to sell their home. "
- Deborah Osgood
" Recommendation for our Photography Services. joe.s pix were clear,he, but unlike the 'FAKE" looking color saturated ones II see in the MLS, his are true HDrepresentations. I would use him again for sure! ...I'm also a Realtor so I know the difference. "
- tom Duffy
" ver the years I have found out that it is not easy to sell or buy a house. It is primarily because of all of the communications or mis-communications that goes on between seller or buyer and their realtor. Terry and Joe just sold our house in Derry NH and it was the most pleasant experience I have ever had selling a house. Their was constant communications between the Scattergoods and my wife and I. If it wasn't Joe contacting us it was Terry about an issue that needed to be resolved or them just contacting us to let us know what was going on with the sell of our home. We had weekly updates and when we were getting close to selling our house there was daily communications just to keep us informed of what the buyer is thinking and getting their inputs what to expect as the next step.  Their marketing of our home was top notch and very professional from the photographs to the videos, they really did a nice job. And on top of all this they are a couple of really nice down to earth people. Thank You Joe and Terry for all of the work you put into getting our house sold, this is the first time we sold or bought a house where we did not have any hassles. "
- Tom McCreery
" Thank you both for helping me sell my home at 61 Hall Rd.  It was a pleasure working with you.  You both did a wonderful job.  Joe, your pictures of my home inside and out were beautiful. Terry it was a pleasure working with you thru both phone conversations and email.  Great job.   "
- Corinne Sheridan
Previous
Next